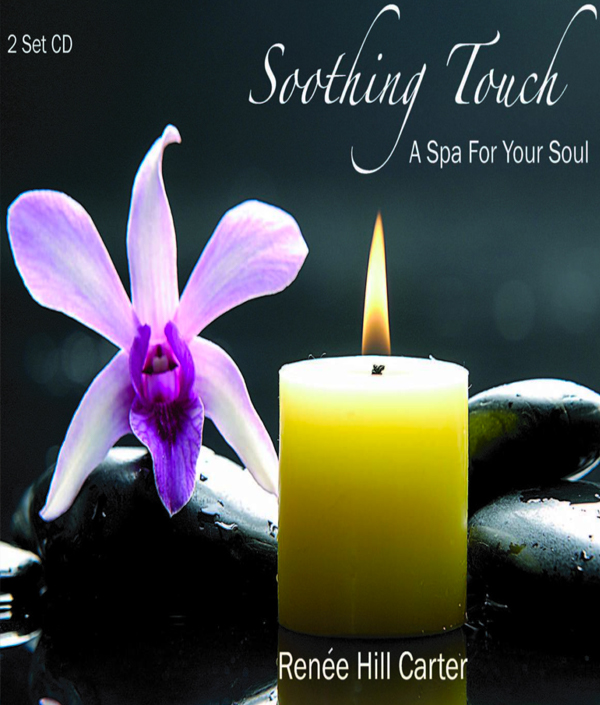 SOOTHING TOUCH
Renée Hill Carter, Author
Take your soul to a place of total relaxation and let your spirit be captivated by the moving artistry of the piano on this spiritual journey to inner peace, healing, and hope.
This 2CD or 2 Digital Downloads set contains encouraging spoken word which can be used during meditation and devotional time. It also contains relaxing and healing instrumental audio.
Buy Artist Direct – 2 set CD and MP3 for $20
With purchase – Free Download PDF – "Your Spiritual Spa" experience.